Qualify for Tupperware's 2015 Jubilee
This is one party you do not want to miss! Every sales force member should attend but only a small amount will be able to go! Learn about the quailifications to attend the 2015 Tupperware Jubilee!
Hope to see you there!
Razz's 4th Annual Family Fun Day!
FAMILY FUN - FOOD - DASH N STASH - SEMI ANNUAL REWARD/RECOGNITION AUCTION - SPECIAL AWARDS and RAFFLE PRIZES that are FAMILY Fun Friendly! Plus…there's the Joy of our RazzMaTazz Families just hanging out and getting to know each other better! Make it your mission to ENJOY the bonding and memories this day creates. Bring: Your own lawn chairs, your own cooler of drinks, your auction bucks if you are RT Grad and/or a Royalty Leader, and feel free to bring a side dish to share if you have a family BBQ summertime favorite or a favorite dessert. Your Director team is providing Pulled Pork, BBQ Beef, hamburgers and hot dogs All Royalty Leaders Please Bring: A BIG side dish to share! We have the invite on Facebook! Click here to view the Family Fun Day invitation and RSVP so we can prepare!
Zippity Do Dah Challenge
We are on the MOVE to HOLD PARTIES and WELCOME NEW CONSULTANTS in 100+ ZIP CODES in the next 4 weeks! You could win PRIZES and NEW PRODUCTS at Our MINI JUBILEE on WEDNESDAY, AUGUST 13th when we LAUNCH the New Fall Holiday Catalog and Tupperware's MAGIC Weeks! ****out of state/towners CAN participate, too! We will ship your gifts!!
RazzMaTazz's Facebook Group
If you are a RazzMaTazz sales force member be sure to join our group on facebook! This is a closed group for the sharing of ideas, successes, posting of photos, creating events and providing nothing but positive encouragement to inspire each other to personal greatness which leads to team greatness. Click on the logo to join our Facebook group!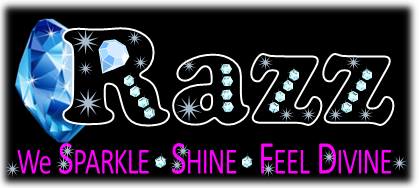 Share the Tupperware Opportunity
Who do you know that might be looking for an opportunity to create a better life for themselves and family? Learn how to share the opportunity by studying the information below. Share this information with everyone that you meet. You just never know who's life you can help change for the better!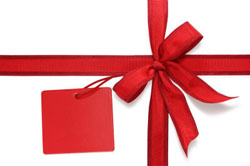 Fifteen Reasons to Sell Tupperware!
---
Fundraising Training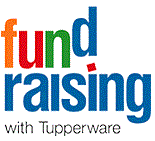 Did you know that Tupperware offers a fantastic Fundraising program? Learn more about Fundraising with Tupperware and the different options you can offer organizations looking to make some money!.
Training Spotlight
Carmen Harp has created some great systems for time management, to do lists and best business practices to help you with your Tupperware business!
---
RazzMaTazz Sales – A place to sparkle, shine and feel divine!  "Think the TWINK!" (Teaching today's Women and families Inspiring things they Need to Know to live the lifestyle they've always dreamed of!) It all begins with a SPARK!