Welcome to the Razzle Store
Your payment place for Event Registration, supplies, challenge co-pays, nametags and Bling! See below for specific links, use the General payment form right here if there is not a specific link to pay below.
General Payments:
If you have been given a total, enter that amount and add the description of the items that you are paying for. If you have any questions please Contact Us.
SpringFest Registration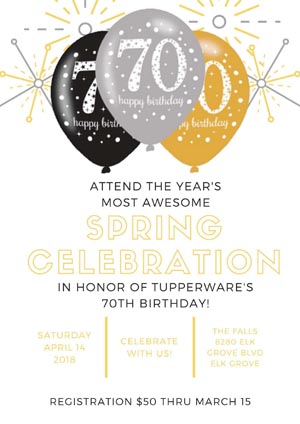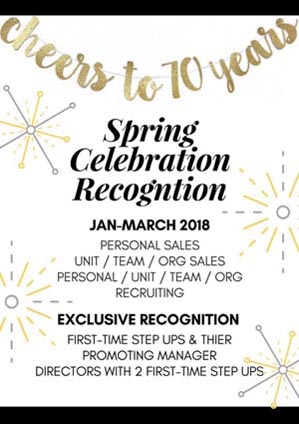 Pay for your Springfest registration in Elk Grove, California on April 14th, 2018.
The Falls 8280 Elk Grove Blvd. Elk Grove, CA 95758
$50.00 Through March 20th
RazzMaTazz's Team T-Shirt
Our team shirt for Springfest, Jubilee, Mini Jubilee, Record Breaker Workshops and Fallfest.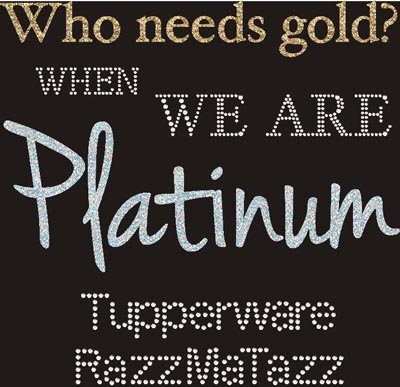 Your order must be placed no later than Monday, March 12th 9pm in order for your shirt to be available at our April 2nd meeting prior to SpringFest.
RazzMaTazz's TupAWare Day T-Shirt
Wear this shirt while you are out and about so people know that you sell Tupperware!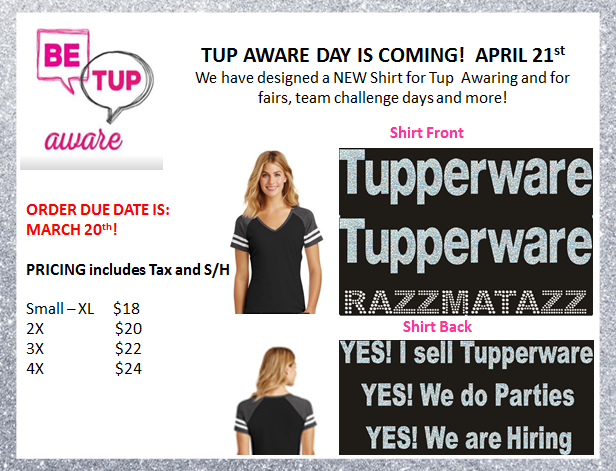 Razz Track Registration
Register for the next Razz Track Class held in Rocklin, California. Only $10! Includes Registration to save your seat, class materials and the NEW Tupperware Career Guide.
Tupperware Nametags

Purchase your own professional Silver nametag with the Tupperware logo for only $6.00!